Focus on what your client needs more than on your wish to help.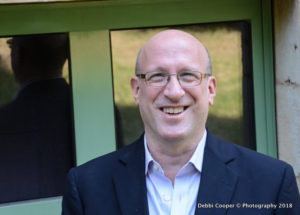 "Uri's ability to thoughtfully, and clearly, communicate the Fund's thinking to a varied range of people around the world was, and still is, one of the assets that make his work so valuable.  Uri is an out-of-the-box thinker, very pleasant to work with, easy going, competent and able to meet tight deadlines".
Gerda Feuerstein-Perlman, Director General, The Pincus Fund for Jewish Education
---
"A quick study of industry-specific language and needs (financial, legal, real estate, marketing, etc.), Uri brings clarity to our English language materials.   Attuned to nuances, he enables us to be interpreted and understood, not merely translated.  Uri is very responsive, offers quick turn-around time and brings passion and integrity to his work.  He is someone upon whom you can rely".
Asaf Rosenheim, CEO Profimex
---
"I definitely knew my data but realized with Uri's guidance that my listener or reader may not hear what I mean to convey. No less important, he also helped me identify information that a listener would want to hear. Working with Uri for over a year, I've come to appreciate the difference he has made, helping me frame and organize information and presentations, and thinking strategically with me.  If you are looking for someone who can help you understand what your target audience needs and wants to hear, as well as help you communicate it accordingly – comprehensively and concisely – I strongly recommend Uri to you".
Robyn Shames, Executive Director, Refanah Healing Holidays
---
"Working with Uri has helped me during my days starting a new initiative and introducing it correctly to the right audience, whether they were investors, customers, or an audience at pitch competitions".
Refael Shamir (Letos) 2nd place winner at BETAPITCH September, 2017
---
"In just a few meetings, Uri was able to capture the essence of our message, and support us in communicating it effectively through the design of a presentation and the concise and targeted delivery of the message to a new audience".
Erez Gissen, Helios Energy Investments
---
"Uri has been superb at helping us bridge the gap between cultures and languages, between what we want to share and what the person sitting across from us actually hears. Startups who interact with the American market, or pitch to American investors\competitions, should meet with Uri.  Since starting a relationship with Uri, we've seen greater interest in our products, both from investors as well as end-users.  A strategic thinker, and equally proficient in Hebrew and English, Uri asks the right questions that force us to constantly raise our game.  Astute, efficient, and honest, his trustworthiness and reliability make collaboration with him easy and productive. He's that good".
Tomer Yannay, co-founder and CMO, PLAYWORK
---
"As a direct consequence of my work with Uri, when I participated in the start-up competition the following day, I won the competition for best presentation.  Uri helped me organize my story, streamline my data, and communicate directly with my audience.  Uri's thoughtfulness, attention to detail, and keen understanding of how ideas need to be communicated enabled me to tell my story, which is why I won.  Uri brings professionalism and passion to his work.   He is honest, reliable and straightforward.  It makes for the best type of working relationship".
Tom Koevary, CEO Shiran Technologies